The work life of an oil and gas worker isn't for everyone: 12 hour days on a platform in the middle of an ocean with nights spent in confined, shared rooms, sometimes for four weeks at a time. A week off to recover and catch up with family is bookended by a long day of travel to get off and back on the platform. So it is little wonder that when a fly in fly out (FIFO) worker IS at home, the state of their finances is not front of mind.
Here at Paradigm Strategic Planning, we've noticed a surge in FIFO clients recently and they all seem to have the same problem: a lack of time to manage their finances which results in negligible savings despite their high salaries.
We might all wonder how this is even possible with many oil and gas workers earning around $180,000 a year so let's break it down.
In general oil and gas workers operate in a single income family due to the nature of their travels and time away. They don't have the income splitting flexibility of a family business so many are paying tax at the highest rate of 45% plus Medicare and flood levies.
As the table below shows, a worker earning $180,000 per year might have a surplus of $1000 per month which should lead to $12,000 in savings. But we're noticing most of our new FIFO clients are finding that instead of saving this money, it is generally spent on entertainment with little consideration given to the family's future financial security.
MONTHLY COSTS FOR TYPICAL FIFO WORKER with a family of 4 ON $180,000/year
Take-home pay (after tax/levies)
$10,142
Home Loan Repayments
– $  3,500
Groceries
– $  1,500
Other living costs
– $  3,000
Holidays
– $     625
School, entertain and sports
– $    500
Remaining pay packet
$ 1,017
So what's the solution? Time-poor FIFO workers need to sit down with a Certified Financial Planner to establish a clear plan that takes into account the family's current AND future lifestyle goals. A good planner can significantly reduce financial stress and ensure that FIFO workers get to truly relax and enjoy their family when they are off the rig!
More like this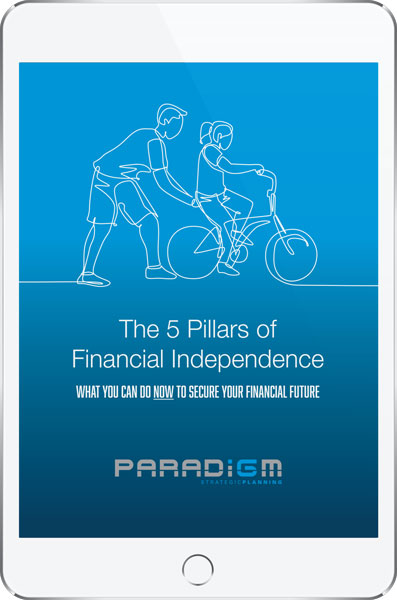 If you like this article, you might be interested to know that we share useful thoughts and information like this in our monthly financial insights email. You can subscribe to that email here. All subscribers receive a copy of our e-book: The 5 Key Pillars of Financial Independence.
---
General Advice Disclaimer
This article contains general advice only, which has been prepared without taking into account the objectives, financial situation or needs of any person. You should, therefore, consider the appropriateness of the information in light of your own objectives, financial situation or needs and read all relevant Product Disclosure Statements before acting on the information. Whilst every care has been taken to ensure the accuracy of the material, Paradigm Strategic Planning or Sentry Advice Pty Ltd will not bear responsibility or liability for any action taken by any person, persons or organisation on the purported basis of information contained herein. Without limiting the generality of the foregoing, no person, persons or organisation should invest monies or take action on reliance of the material contained herein but instead should satisfy themselves independently of the appropriateness of such action.
Paradigm Strategic Planning Pty Ltd is an Authorised Representative of Sentry Advice Pty Ltd AFSL 227748