Russell Investments has released the findings from its fourth annual Value of an Adviser Report, which validates the true value that financial advisers provide to clients, especially through the pandemic. With the onset of Covid-19 and the forced lockdowns that followed, 2020 was a tumultuous year for many of us. The spread of the virus brought about a massive shift in lifestyle and work environment, that caused financial pitfalls requiring proper financial advice to save investors from poor decision-making during the Covid havoc.
The 2021 Report "analyses market movements and investor behaviour from the beginning of the pandemic and through the market's stunning recovery to mid- 2021." In early 2020, markets sold off extremely quickly, with the S&P/ASX 300 index falling 36.2% from 21 February to 23 March 2020. During this time, the report says, "there were sizeable levels of members switching to cash in March 2020, and the size of these flows was higher than in previous dislocations, including the Global Financial Crisis. It also reported that these members were generally closer to retirement with larger balances."
This is where a financial adviser's guidance really comes into play. The report says, "without an adviser's guidance, many investors would have sold low in March — and perhaps have had to buy high as the markets steadily recovered throughout the end of the year."
Investors that were given financial advice were less likely to panic-sell, and held their investments, focusing on the longer term. The report claims that "Financial advisers counselling a disciplined approach to investing have helped Australians avoid a litany of poor investment calls during tumultuous market conditions – adding more than 5.2% p.a. in value to their clients' portfolios over the past year."
How valuable an adviser is, can be drawn from five key elements:
Preventing behavioural mistakes (2%);
Advising on appropriate asset allocation (1.1%);
Optimising cash holdings (0.6%);
Tax-effective investing and planning (1.5%); and
The priceless value of expert wealth management knowledge derived from years of market
In the superannuation environment, the Russell report estimates that about 1.5% (about $40.5 billion) of the system's total funds under management was switched into cash by members spooked by the market's reaction to the pandemic [1]. To put that in perspective, a $250,000 portfolio that held strong until 31 May this year, and didn't panic-sell, was up as much as $40,000.

Russell Investments goes on to say: "non-advised investors struggle to make the correct decision when markets are volatile, and often attempt to 'time' the market.
This is an issue that plagues both those with loss aversion, and those convinced they can beat the market. It's also a timely consideration for the growing ranks of millennials and Gen Z turning to 'finfluencers' as their source for financial advice."
Beyond making the right financial decisions during 'black swan' events, the report also highlights the appropriate mix of asset classes as being equally as important. "The value of appropriate asset allocation is worth 1.1% to client portfolios," says Russell. "However, many investors are either not interested in or lack the knowledge required to design and implement an asset allocation mix to suit their particular circumstances."
Many investors lack the necessary knowledge, skills and experience to make the right investment decisions. Often, non-advised investors chase performance and overreact to market events, following the herd in a sheep-like mentality. This often occurs when investors do not understand the risk-return relationship and find themselves taking on too much risk when a significant market collapse occurs.
All in all, the report helps "articulate and quantify" the value that financial planners deliver to their clients throughout their lives, but more importantly, during times of extreme volatility. The report finishes by saying "Advisers play a crucial role in the financial health of Australia, and we believe that they have never been more valuable than now."
More like this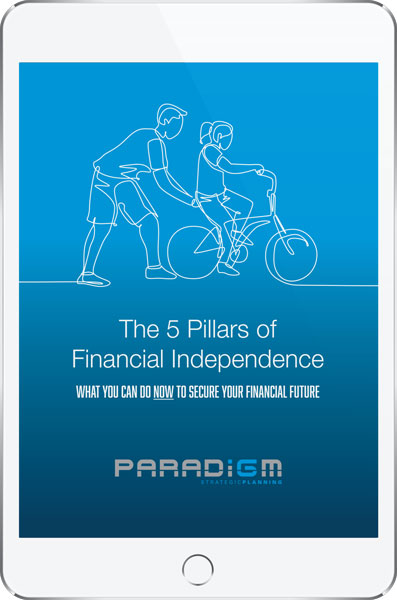 If you like this article, you might be interested to know that we share useful thoughts and information like this in our monthly financial insights email. You can subscribe to that email here. All subscribers receive a copy of our e-book: The 5 Key Pillars of Financial Independence.
---
General Advice Disclaimer
This article contains general advice only, which has been prepared without taking into account the objectives, financial situation or needs of any person. You should, therefore, consider the appropriateness of the information in light of your own objectives, financial situation or needs and read all relevant Product Disclosure Statements before acting on the information. Whilst every care has been taken to ensure the accuracy of the material, Paradigm Strategic Planning or Sentry Advice Pty Ltd will not bear responsibility or liability for any action taken by any person, persons or organisation on the purported basis of information contained herein. Without limiting the generality of the foregoing, no person, persons or organisation should invest monies or take action on reliance of the material contained herein but instead should satisfy themselves independently of the appropriateness of such action.
Paradigm Strategic Planning Pty Ltd is an Authorised Representative of Sentry Advice Pty Ltd AFSL 227748