Research over recent years suggests that the secret to a long and healthy life is to continue working and to stay in control of your finances and life. The nature of work may change – fewer hours, less stress, new career – and with good planning it is possible to have all the good things associated with retirement such as more leisure, time with family, travel and new activities.
No government can afford to support the Baby Boomer generation through retirement. Paying pensions for longer life spans is not sustainable. In 1905 the average life expectancy was 55.2 years for men and 58.8 for women. The age pension was introduced from 1909 and was available from age 65 so most people did not qualify.
However, a century later the average life expectancy for a 65-year-old is 84.5 years for men and 87.3 for women, yet the age pension remains available from 65 for men and 60 for women. This is being addressed in coming years with increases to the qualifying age gradually increasing from July 2017 until it reaches 67 from 1 July 2023 for both men and women.
Further measures to encourage older people to keep working include:
tighter eligibility for income support before age pension age
an incentive payment to employers to hire eligible mature aged workers
tax-free superannuation after age 60
ability to access superannuation as a pension before retirement
increasing the age when superannuation can be accessed.
Our leaders are also concerned about the shrinking pool of workers in a growing economy. In 2015, there were 4.5 workers for every person over age 65. By 2055 it is projected that this ratio will have halved to just 2.7 workers.
But look on the bright side. There will be a significant opportunity arising from Australians working longer. The 2015 Intergenerational Report predicted that by 2055, 17.3% of those aged 65+ will be working (an increase from the 12.9% in 2015). This will ensure a positive impact on productivity levels, contributing to a stronger economy.
This doesn't mean Australians have to work harder during their later years. Technology has made many jobs much easier, and most of us struggle to even imagine what it will be doing for us in 40 years' time.
The reality is that many people who retire to a life of leisure too early end up disillusioned. This resentment can create ill-health and ironically, the years they were hoping to spend enjoying life, can be unexpectedly cut short.
Research shows being active and engaged in life leads to a healthier and longer life. This doesn't have to be paid employment but for many of us, it is what provides the challenge and excitement. Many people who could retire today choose to keep working for the love of it, or if money is no longer an issue, offering their experience and knowledge in volunteer roles.
Maybe there will soon come a time when the word 'retirement' will disappear from our vocabularies because more people will want to keep on keeping on.
More like this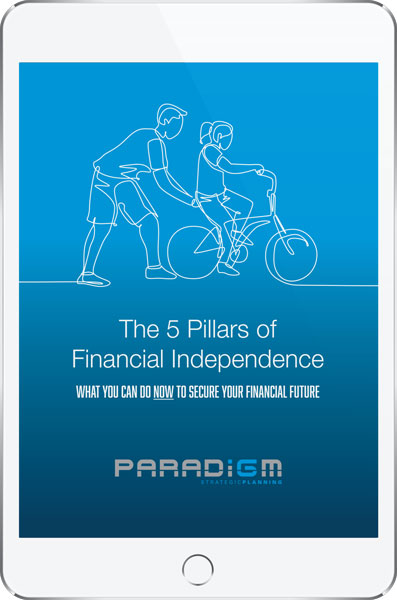 If you like this article, you might be interested to know that we share useful thoughts and information like this in our monthly financial insights email. You can subscribe to that email here. All subscribers receive a copy of our e-book: The 5 Key Pillars of Financial Independence.
---
General Advice Disclaimer
This article contains general advice only, which has been prepared without taking into account the objectives, financial situation or needs of any person. You should, therefore, consider the appropriateness of the information in light of your own objectives, financial situation or needs and read all relevant Product Disclosure Statements before acting on the information. Whilst every care has been taken to ensure the accuracy of the material, Paradigm Strategic Planning or Sentry Advice Pty Ltd will not bear responsibility or liability for any action taken by any person, persons or organisation on the purported basis of information contained herein. Without limiting the generality of the foregoing, no person, persons or organisation should invest monies or take action on reliance of the material contained herein but instead should satisfy themselves independently of the appropriateness of such action.
Paradigm Strategic Planning Pty Ltd is an Authorised Representative of Sentry Advice Pty Ltd AFSL 227748