Refinancing your home loan to take advantage of a lower interest rate might save you money. Before you switch, make sure the benefits outweigh the costs.
If you're struggling with your home loan repayments, see ASIC Moneysmart website's "problems paying your mortgage" article for help.
Before you decide to switch
If you're thinking about switching home loans, you're probably focused on getting a better interest rate. But there are other things to consider before switching.
Ask your current lender for a better deal
Tell your current lender you are planning to switch to a cheaper loan offered by a different lender. To keep your business, your lender may reduce the interest rate on your current loan.
If you have at least 20% equity in your home, you'll have more to bargain with. Having a good credit score will also help with negotiations.
Compare any loan they offer you with the other loans you're considering. See ASIC Moneysmart website's "choosing a home loan" article for tips on what to look for.
Negotiate the length of the new loan
Some lenders will only refinance with a new 25 or 30-year loan term. You could end up with a longer loan term than the years left to pay off your current mortgage.
The longer you have a loan, the more you'll pay in interest. If you do decide to switch, it would be beneficial to negotiate a loan with a similar length to your current one.
Weigh up the cost of lender's mortgage insurance
If you have less than 20% equity in your home, you might have to pay lender's mortgage insurance (LMI). This can increase the cost of switching and outweigh the savings you'll get from a lower interest rate.
If you decide to switch, ask for a refund of some of the LMI from your current loan.
Compare the costs of switching your mortgage
Get at least two different quotes on home loans for your situation. A mortgage broker or a comparison website can help you find out what's available.
Comparison websites can be useful, but they are businesses and may make money through promoted links. They also may not cover all your options. See ASIC Moneysmart website's "what to keep in mind when using comparison websites" article.
Compare these fees and charges:
Fixed-rate loan – If you are on a fixed-rate loan, you may need to pay a break fee.
Discharge (or termination) fee – A fee when you close your current loan.
Application fee – Upfront fee when you apply for a new loan.
Switching fee – A fee for refinancing internally (staying with your current lender but switching to a different loan).
Stamp duty – You may be liable for stamp duty when you refinance. Check with your lender.
Valuation Fee – A new loan provider may require you to get a formal valuation on your property.
Check if you'll save by switching
Once you have a shortlist of potential loans and the fees involved, use the ASIC Moneysmart's mortgage switching calculator to work out if you'll save money by changing home loans. It also shows how long it will take to recover the cost of switching.
Source:
https://moneysmart.gov.au/homeloans/switching-home-loans
More like this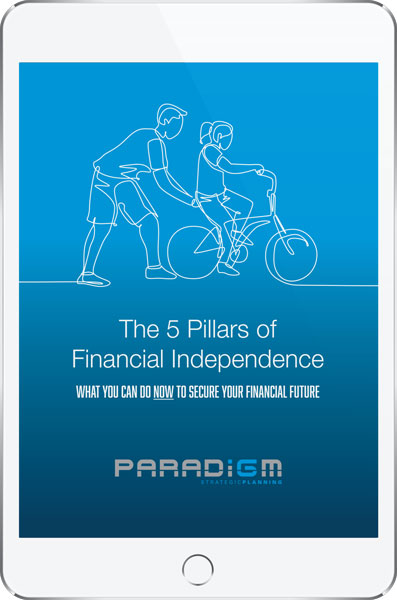 If you like this article, you might be interested to know that we share useful thoughts and information like this in our monthly financial insights email. You can subscribe to that email here. All subscribers receive a copy of our e-book: The 5 Key Pillars of Financial Independence.
---
General Advice Disclaimer
This article contains general advice only, which has been prepared without taking into account the objectives, financial situation or needs of any person. You should, therefore, consider the appropriateness of the information in light of your own objectives, financial situation or needs and read all relevant Product Disclosure Statements before acting on the information. Whilst every care has been taken to ensure the accuracy of the material, Paradigm Strategic Planning or Sentry Advice Pty Ltd will not bear responsibility or liability for any action taken by any person, persons or organisation on the purported basis of information contained herein. Without limiting the generality of the foregoing, no person, persons or organisation should invest monies or take action on reliance of the material contained herein but instead should satisfy themselves independently of the appropriateness of such action.
Paradigm Strategic Planning Pty Ltd is an Authorised Representative of Sentry Advice Pty Ltd AFSL 227748