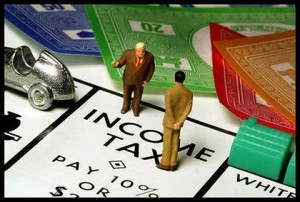 By now most of us have arranged our tax documents together in preparation for a meeting with our tax accountant, but beware of whom the ATO are targeting this year.
The ATO uses sophisticated data matching techniques to compare certain expense claims with data collected over the years. If you fall outside the "norm" then you could find yourself receiving a please explain letter from the ATO asking for further information and receipts.
Generally, trades people are the main targets with specific reference to plumbers this year. In addition people in IT and defence force commissioned officers are also in the spotlight. For those with Rental properties, deductions claimed for repairs when they are of a capital nature are always on the radar. Investments made by medical practitioners are also of particular focus.
The most common please explain from the ATO seems to be missed income.  When you open a bank account or purchase shares you are asked to provide a TFN, the payment of interest and dividends is then reported to the ATO. The ATO then matches this data with your lodged tax return. These days your tax agent can download, from the tax agent's portal, a summary of interest and dividends received so technically this shouldn't be a problem, unless you do your tax return yourself!
Deductions for "work related expenses" attracts the most scrutiny, so be well informed of what you can and can't claim in your industry. Certain industries have fact sheets available from the ATO website so you can get a general feel for what is and isn't allowed.
Seek professional advice and you'll be much better off in the long run.