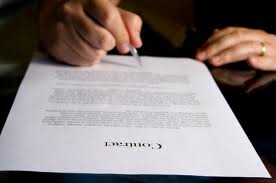 This week we were asked by a client to have a look at a business for sale that he had found out about from a long term friend. A sound alternative for someone who has worked for the same publicly listed employer for over 15 years……. provided the business is profitable.
An asking price of a quarter of a million dollars with a turnover of just under $1.5m and reported profit of $150k, sounds reasonable. We were then handed numbers written up on an excel spreadsheet to review with very little explanation behind them……. you start to think.
The next step was to physically inspect the premises and see the many customers enter the business and make purchases. The tills were churning over, customer after customer during the two hour visit. After grilling the owner of the business, all the issues we had raised were addressed adequately and the business review was running smoothly. Our client was keen to proceed as he'd spoken to many suppliers to the business and customers who rated the business very highly.
Back at the office I emailed the owner of the business to get in contact with both the accountant and the bookkeeper of the business to get a copy of the financials. The business owner rang our client to say that he is running his business at a loss and that he would not be providing a copy of the financials of the business. He assured our client that he could make money with the dedicated time, effort and enthusiasm that the business owner didn't have.
Our advice to our client was made for itself……DON'T PROCEED. Every effort to investigate, review, audit, cross check needs to be made when looking at buying a business, no matter how creditable the friends recommendation or the high regard from customers and suppliers. Just because you have a high turnover doesn't mean that you are making enough money to cover your overheads, let alone your own wage and return on investment.
Do you know what you are buying?