Refinancing a mortgage can be daunting.
Fees
Fixed versus variable interest rates
Monthly charges
These all need to be considered.
The right refinanced loan could help you:
all of which are steps in the right direction.
Here are some frequently asked questions around refinancing that can help you decide if this is a strategy you want to pursue.
My lender is charging me a higher home loan rate than I see advertised elsewhere. Can I change lenders?
This is exactly the reason why most people change lenders. There may be a penalty clause in your current home loan, meaning you may need to pay a discharge fee, but it could still be in your financial interests to change.
When shopping around it is always important to look for the comparison rate of a product. A comparison rate is essentially the true rate, taking into account the fees and charges you will pay on the loan. So even though you see a lower rate it doesn't mean the repayments are less. Mortgage brokers are able to take the hassle out of this for you.
I have just come off a 'honeymoon' interest rate to a much higher rate. Can I move lenders or am I locked into my mortgage?
You can walk away from most mortgages, although penalty fees sometimes apply. To review your options, speak to an accredited mortgage broker.
If I move my mortgage to a new lender, is there anything stopping that lender from increasing their rates in a few months time?
It depends what kind of product you have. If you're concerned about rising rates, perhaps you should consider a fixed rate home loan, where repayments are fixed for a period from 1 to 5 years.
Why do some lenders charge more than others for lending the same amount of money?
Banks and other lenders pay different amounts for the money they on-lend to you (they have different overhead structures and different profit expectations). All these factors affect how much they charge to lend people money.
What documentation do I need to refinance?
The last 3-6 months of mortgage statements is sufficient to begin this process.
More like this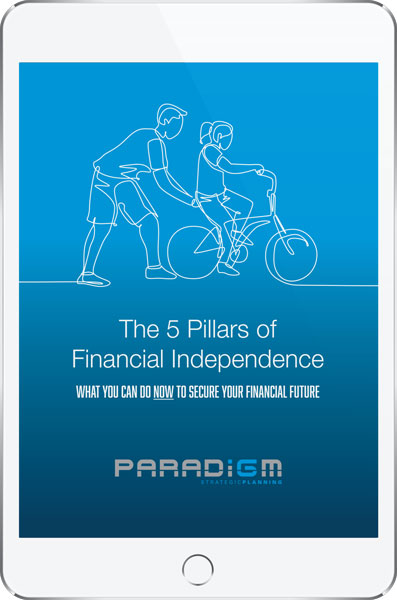 If you like this article, you might be interested to know that we share useful thoughts and information like this in our monthly financial insights email. You can subscribe to that email here. All subscribers receive a copy of our e-book: The 5 Key Pillars of Financial Independence.
---
General Advice Disclaimer
This article contains general advice only, which has been prepared without taking into account the objectives, financial situation or needs of any person. You should, therefore, consider the appropriateness of the information in light of your own objectives, financial situation or needs and read all relevant Product Disclosure Statements before acting on the information. Whilst every care has been taken to ensure the accuracy of the material, Paradigm Strategic Planning or Sentry Advice Pty Ltd will not bear responsibility or liability for any action taken by any person, persons or organisation on the purported basis of information contained herein. Without limiting the generality of the foregoing, no person, persons or organisation should invest monies or take action on reliance of the material contained herein but instead should satisfy themselves independently of the appropriateness of such action.
Paradigm Strategic Planning Pty Ltd is an Authorised Representative of Sentry Advice Pty Ltd AFSL 227748