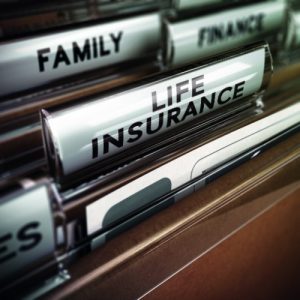 Research showing that Australians are underinsured, has prompted insurance companies to advertise simple insurance solutions on television. But are these quick and easy plans suitable for your family?
A study commissioned by the Investment and Financial Services Association (IFSA) found that only 4% of the population with dependent children was adequately insured.
Another survey undertaken by KPMG for the Financial Services Council revealed that 77% of the population aged 45 to 64 is underinsured for disability. Surprisingly, Australia is one of the most underinsured countries in the world.
The cause may be attributed to peoples' uncertainties surrounding medical examinations, probing application forms, costly plans and persistent sales people.
Companies advertising on television attempt to eliminate some of these fears and often advertise products where:
• cover will generally be accepted without a medical examination
• policies are easily arranged on-line or via a single telephone call, and
• premiums are competitive.
For some people, these plans offer a practical insurance solution; particularly older people, perhaps without dependents, who no longer have large financial commitments.
But if you have dependent children, a mortgage and other monetary obligations, and you wish to plan ahead for your family's financial future, would a do-it-yourself product suit your needs?
Ask yourself the following questions:
• How can I know how much insurance I really need?
• How do I ensure my family won't be financially worse off after an insurable event?
• Would the family home need to be sold if the household income was reduced?
• How do I ensure my children can afford the right education to start them off in life?
• What if I became sick or injured and was unable to work for a significant period?
If these issues concern you it's likely that you need a more tailored insurance plan.
Discussing your circumstances with your financial adviser will ensure that your particular needs and goals are addressed. And as your situation changes, for example, a new child, your adviser can review your insurance plan and update it as necessary.
Most people recognise the importance of car or home insurance, but neglect to consider their lives or their ability to earn an income. Given this, off-the-shelf insurance products fulfil their purpose as it can be said that encouraging people to take out some insurance is better than having no insurance.
But if an insurance plan specific to your family's future security is important to you, it might take more than a short phone call to arrange, while the peace of mind it brings will last a lot longer.
General Advice Disclaimer
This article contains general advice only, which has been prepared without taking into account the objectives, financial situation or needs of any person. You should, therefore, consider the appropriateness of the information in light of your own objectives, financial situation or needs and read all relevant Product Disclosure Statements before acting on the information. Whilst every care has been taken to ensure the accuracy of the material, Paradigm Strategic Planning or WealthSure Financial Services Pty Ltd will not bear responsibility or liability for any action taken by any person, persons or organisation on the purported basis of information contained herein. Without limiting the generality of the foregoing, no person, persons or organisation should invest monies or take action on reliance of the material contained herein but instead should satisfy themselves independently of the appropriateness of such action.