In order to protect card users, credit card providers are subject to stringent rules. Here's a round-up of the most recent ones that have been put in place:
Credit card providers are now prevented from inviting customers to increase card credit limits.
Applications for new credit cards or credit limit increases must be assessed on the applicant's ability to repay the entire credit limit within three years.
Customers can request to cancel accounts or reduce credit limits online. If the request is made by phone or otherwise, providers must assist without question.
Card providers are banned from retroactively applying interest charges on card balances where the full statement balance is not paid.
These rules are likely to result in reduced card limits, potentially impacting those applying for a balance transfer, but more about this later.
Avoiding the credit card blow out
According to the Reserve Bank of Australia (RBA), in March 2020, Australians made over 257 million card transactions totalling $27 billion – up by 20 million transactions over the previous 12 months. This is possibly due to increasingly popular tap-and-go technology. We're 'tapping' everything from lattes to doctor appointments, often losing track of purchases along the way. When using credit cards for quick personal loans beware of the fine print! Card loans may offer reduced interest rates, but missed payments can result in interest rates reverting to the card's higher rate.
Credit card balances can quickly blow out and take years to pay off.
Let's do some maths
Assumptions:
Card balance: $5,000
Interest rate: 18%
No fees or further purchases
By paying the minimum monthly amount ($102 then decreasing), it would take 33 years to pay off at a total cost of $17,181 (including $12,181 interest)!
You're right in thinking that's an extreme situation. After all, you wouldn't take 33 years to pay off $5,000. But it's worth highlighting how interest can get out of hand.
Tips for getting things under control
If you're already in card trouble:
Consider making an additional payment of say $50 per month.
Balance transfers work well provided you meet your payment obligations during the low/interest-free period. Note that new credit limit regulations may reduce the amount you can transfer to a new card.
By consolidating multiple credit cards into a personal loan or mortgage, the interest rate will be lower and you'll only have one payment per month. This may cost more in the long run so consider professional help to do the sums.
How you can maintain control
Once you have things under control with your credit card spending, here's how you can continue to keep things in check:
Checking statement transactions for accuracy.
Being aware of your credit rating. You'll find a list of credit score agencies on gov.au.
Using only one buy-now-pay-later plan at a time, and using the app's tracker to monitor spending.
Keeping tap-and-go receipts.
Seeking advice from your financial advisor about budgeting for your financial position.
You might also like …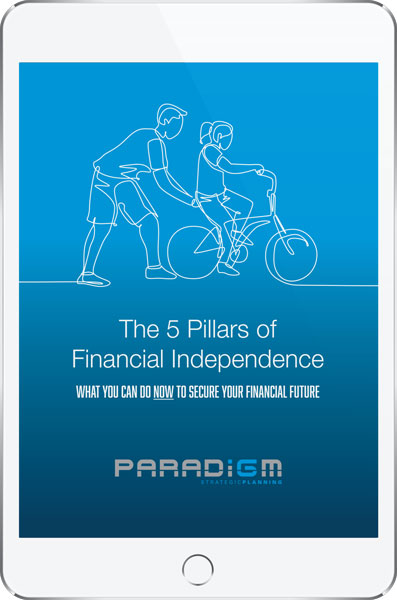 If you like this article, you might be interested to know that we share useful thoughts and information like this in our monthly financial insights email. You can subscribe to that email here. All subscribers receive a copy of our e-book: The 5 Key Pillars of Financial Independence.
---
General Advice Disclaimer
This article contains general advice only, which has been prepared without taking into account the objectives, financial situation or needs of any person. You should, therefore, consider the appropriateness of the information in light of your own objectives, financial situation or needs and read all relevant Product Disclosure Statements before acting on the information. Whilst every care has been taken to ensure the accuracy of the material, Paradigm Strategic Planning or Sentry Advice Pty Ltd will not bear responsibility or liability for any action taken by any person, persons or organisation on the purported basis of information contained herein. Without limiting the generality of the foregoing, no person, persons or organisation should invest monies or take action on reliance of the material contained herein but instead should satisfy themselves independently of the appropriateness of such action.
Paradigm Strategic Planning Pty Ltd is an Authorised Representative of Sentry Advice Pty Ltd AFSL 227748