Occasionally we send an email to someone's work only to find they are no longer employed there and a dutiful administrator has closed the account. Have you ever considered who's going to close your personal online accounts after you die?
We live in an age where practically everything we do is recorded online. We have logins and passwords for bank accounts and bill paying services, library memberships, email accounts, eBay, PayPal … the list seems endless.
But many of us never give a thought to what happens to all those online accounts and logins after we leave this life. We also live in a time when identity theft is rife and protecting our passwords and online data has never been more important. So the challenge we face is how do we record this sensitive information but also make it accessible to the right people when we're no longer here?
Digital estate planning
With so much of our lives stored on computers and most of our daily communications and financial transactions taking place online, this has become a crucial issue to address when planning our estate.
For example, is it now part of the executor's role to close down your internet accounts which not only include bank accounts, but social media identities and records?
Digital security is not just about guarding your logins and personal information while you're alive. This reality has been the launching pad for new business enterprises that can:
provide secure upload facilities for your important documents to the cloud
enable you to securely record all your login and password details,
allow you to assign data and passwords to beneficiaries after your death.
Even so, if you don't tell anyone you have a "virtual safe" how will they know?
Making life easier for your loved ones
Whether you have set up one of these services or not, it's imperative when discussing your Will with your advisor that you securely record such information to enable your estate to be finalised as easily as possible.
It will most likely fall on your executor to close your online accounts and manage your "virtual" assets. Along with the distribution of your other valuable items, your executor will need access to your computer to disburse your photos, close your social media accounts and remove or destroy sensitive files and documents.
If you already have a Will, you'll know the importance of keeping it up to date. Your online information and virtual assets are valuable and should be included for consideration whenever your Will is reviewed. This is also where you need to leave clear instructions for what you want done with those sensitive files.
If this has made you realise that you need to update your Will, make an appointment with your estate planner soon. If you don't have one, ask us for a referral. By doing so, you will protect your online identity – even after you've logged off for the final time.
Sources:
—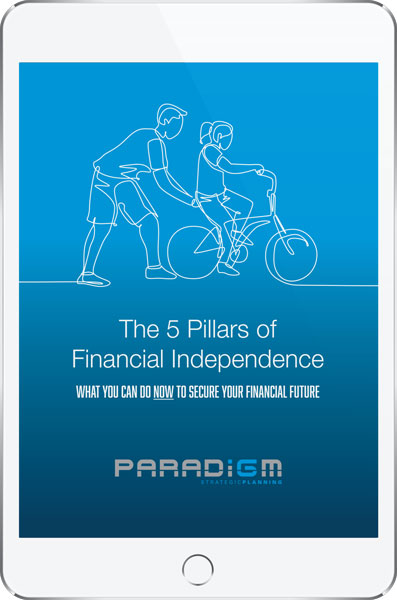 If you like this article, you might be interested to know that we share useful thoughts and information like this in our monthly financial insights email. You can subscribe to that email here. All subscribers receive a copy of our e-book: The 5 Key Pillars of Financial Independence.
---
General Advice Disclaimer
This article contains general advice only, which has been prepared without taking into account the objectives, financial situation or needs of any person. You should, therefore, consider the appropriateness of the information in light of your own objectives, financial situation or needs and read all relevant Product Disclosure Statements before acting on the information. Whilst every care has been taken to ensure the accuracy of the material, Paradigm Strategic Planning or Sentry Advice Pty Ltd will not bear responsibility or liability for any action taken by any person, persons or organisation on the purported basis of information contained herein. Without limiting the generality of the foregoing, no person, persons or organisation should invest monies or take action on reliance of the material contained herein but instead should satisfy themselves independently of the appropriateness of such action.
Paradigm Strategic Planning Pty Ltd is an Authorised Representative of Sentry Advice Pty Ltd AFSL 227748