If you're working and haven't yet reached the point of financial independence, then income protection insurance should be on your radar. As the name implies, it can help you protect your greatest asset – the ability to earn an income.
At the heart of all income protection policies is the promise to pay the policy owner a regular benefit, usually up to 75% of their normal income, if they are unable to work due to accident or illness. Payments are made after an agreed waiting period and continue until either the policy owner is able to return to work, or until the end of the agreed benefit period.
Core and supplementary benefits
In addition to the core provision to pay a replacement income, most income protection policies also offer a wide range of supplementary benefits especially if held outside of superannuation. These vary from policy to policy, but may include:
Rehabilitation benefits
Travel and accommodation costs, for example to return you home if you are injured while overseas
Childcare benefits
Specified injury benefits that pay an additional amount if you suffer things like broken bones, loss of sight, paralysis or other stated conditions
Bed confinement or nursing benefits
Elective surgery benefits
Family support benefit or accommodation benefit, payable if a family member needs to travel from their usual place of residence to be with you
Total and permanent disability benefit
Death benefits
Adding supplementary benefits adds to the cost of cover, and the value of any supplementary benefit depends very much on individual circumstances. Someone with a good income, modest expenses and a working partner may be able to easily meet costs such as childcare, even if their income drops to 75% of its usual amount. For someone on a tighter budget, supplementary benefits may be a way of achieving greater cover at a reasonable cost.
Tailored cover
Supplementary benefits allow cover to be adjusted to suit individual needs. Take Kate.
She's a single, 29-year-old marketing manager who lives alone. Kate's immediate family all live interstate and she regularly holidays overseas.
Not surprisingly, Kate sees no value in the childcare benefit. With no dependents, she also doesn't require death cover. However, with no close family living near her, the family support benefit and bed confinement benefit do appeal to her. Given that her family live interstate and with frequent overseas travel she also opts for the travel and accommodation benefit.
The ability to select only the relevant supplementary benefits means that Kate is able to design an income protection solution that suits both her needs and her budget.
Design your policy
Income protection insurance is one of the key foundation stones of an effective financial plan. If your income needs protecting, please remember your financial advisors are only a phone call away and can assist in designing the policy that best suits you.
More like this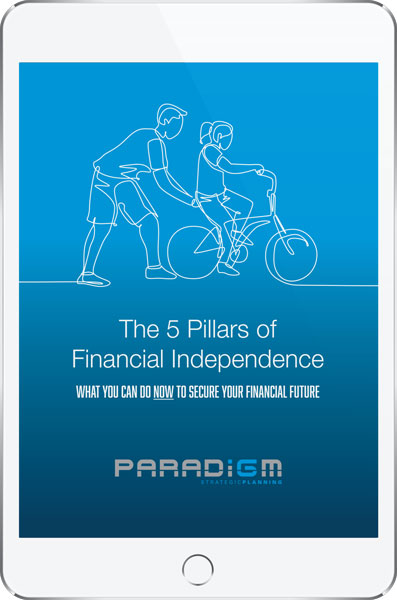 If you like this article, you might be interested to know that we share useful thoughts and information like this in our monthly financial insights email. You can subscribe to that email here. All subscribers receive a copy of our e-book: The 5 Key Pillars of Financial Independence.
---
General Advice Disclaimer
This article contains general advice only, which has been prepared without taking into account the objectives, financial situation or needs of any person. You should, therefore, consider the appropriateness of the information in light of your own objectives, financial situation or needs and read all relevant Product Disclosure Statements before acting on the information. Whilst every care has been taken to ensure the accuracy of the material, Paradigm Strategic Planning or Sentry Advice Pty Ltd will not bear responsibility or liability for any action taken by any person, persons or organisation on the purported basis of information contained herein. Without limiting the generality of the foregoing, no person, persons or organisation should invest monies or take action on reliance of the material contained herein but instead should satisfy themselves independently of the appropriateness of such action.
Paradigm Strategic Planning Pty Ltd is an Authorised Representative of Sentry Advice Pty Ltd AFSL 227748