Everyone faces some level of financial risk but most people hope that catastrophe will strike someone else. Sadly 'someone else' may be you. This is why it is critical to review your insurances regularly and ensure they still meet your needs. Would you be able to cope with the risk of inadequate cover? Have you got too much cover? If circumstances have changed, have you adjusted your insurance?
You can be systematic in looking at the risks you face. Firstly, identify the risk, secondly analyse how significant the risk is, and lastly decide how you will handle the risk. Your choices are:
Reduce the risk in some way (like installing burglar alarms),
Build up sufficient financial reserves so you can manage a loss if it occurs (saving), or
Buy protection in the form of personal insurance.
Everyone is different and for that reason, we recommend a periodic review with a risk management professional such as your financial advisor.
To start with try this financial risk management test
What would be the effect on the financial position of your family if you:

Tick one

If you ticked "A lot", how would you handle this?

A lot

Some effect

Not applicable

Lost your house?
Lost your car?
Lost your investment property?
Lost your personal effects?
Lost your income?
Were hospitalised?
Were unable to work due to disability?
Died?
It's easy to tick a box quickly without too much thought. Make sure you consider issues such as:
The rising costs of rebuilding your home and replacing lost assets.
Debts secured against assets such as mortgages and investment loans.
Providing for people who are dependent upon you. If the number of your dependants has reduced, you may have more insurance cover than you need.
A change in marital status.
Accumulated leave from your job (sick leave, long service leave and annual leave).
Your health and those of your dependants.
If you're finding it difficult to work through the above alone, your financial advisor can assist.
And don't forget, it's something you should do every year because the only constant in our lives is change!
More like this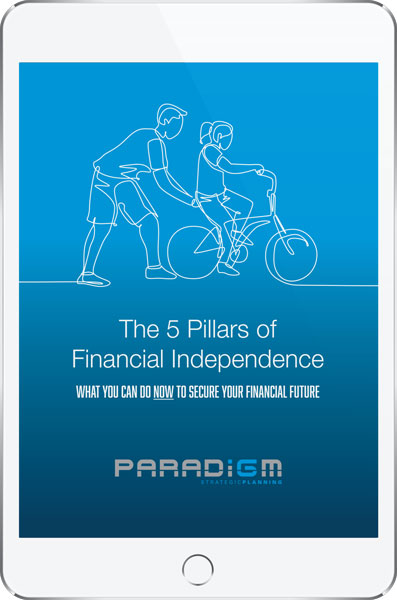 If you like this article, you might be interested to know that we share useful thoughts and information like this in our monthly financial insights email. You can subscribe to that email here. All subscribers receive a copy of our e-book: The 5 Key Pillars of Financial Independence.
---
General Advice Disclaimer
This article contains general advice only, which has been prepared without taking into account the objectives, financial situation or needs of any person. You should, therefore, consider the appropriateness of the information in light of your own objectives, financial situation or needs and read all relevant Product Disclosure Statements before acting on the information. Whilst every care has been taken to ensure the accuracy of the material, Paradigm Strategic Planning or Sentry Advice Pty Ltd will not bear responsibility or liability for any action taken by any person, persons or organisation on the purported basis of information contained herein. Without limiting the generality of the foregoing, no person, persons or organisation should invest monies or take action on reliance of the material contained herein but instead should satisfy themselves independently of the appropriateness of such action.
Paradigm Strategic Planning Pty Ltd is an Authorised Representative of Sentry Advice Pty Ltd AFSL 227748