Prior to COVID, we were steadily moving towards a cashless world. Post-2020, even the most resistant of us has made the leap to tap-and-go payments sooner than we expected.
From the morning coffee to filling up the petrol tank, it's easy to wave that plastic with little thought to the impact on our account balances.
According to the Organisation for Economic Co-operation and Development (OECD), Australian household debt is currently sitting at around 210% of net disposable income. That places us fifth in the world, behind Denmark (257%), Norway (240%), Netherlands (236%) and Switzerland (223%).
Compared with countries with spending habits similar to our own – the USA with (105%) and the UK (142%) – we're quite high.
If your debt level is pushing northwards of your preferred limit, here are a few ideas for getting – and staying – on track:
1. Pay your full card balance off every month
Sure, it's an oldie but a goodie. You know what you need to do; if your current balance is too high, pay more than the minimum amount. The first step in breaking the credit cycle is to get off it, which leads into our next point.
2. Create a realistic budget
This will help you identify where your money is going and how much extra you can pay off your credit cards. The government's Moneysmart website has a free budget planner to help you. Alternatively, chat with your financial planner and work with them to develop a payment strategy to get your debts under control, and stay that way.
3. Keep your tap-and-go receipts
And reconcile them against your account each week. This is one of the best ways to see exactly how much you're shelling out, and on what. You'll identify areas of unnecessary spending, and you'll spot any errors or dodgy transactions.
4. Consider using a pre-paid card
Instead of a credit card for your touchless transactions. These are available from banks and other financial institutions. Even Australia Post offers one. You load it with your own money and use it for in-person or online shopping. It's just like a credit card but without the risk of getting into debt.
5. Consider your subscriptions
You know: streaming services, magazines and memberships, etc… Many renew automatically and the first you'll know about it is an unexpected – often expensive – transaction on your card. Do a stocktake to see what subscriptions you have and decide if you really need them. For those you no longer need, change your subscription settings so they don't automatically renew. Don't worry, they'll alert you when the renewal is due in case you change your mind!
We're definitely living in an interesting time. Our lives have altered in ways we'd never have imagined and we Australians, in our typical way, are adapting to these 'new norms'.
This is a good thing, just as long as we stay in control!
More like this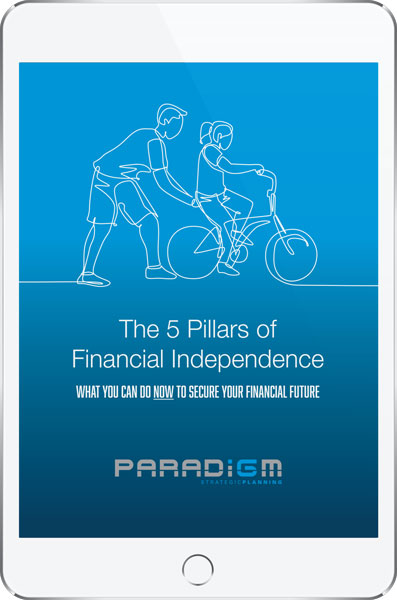 If you like this article, you might be interested to know that we share useful thoughts and information like this in our monthly financial insights email. You can subscribe to that email here. All subscribers receive a copy of our e-book: The 5 Key Pillars of Financial Independence.
---
General Advice Disclaimer
This article contains general advice only, which has been prepared without taking into account the objectives, financial situation or needs of any person. You should, therefore, consider the appropriateness of the information in light of your own objectives, financial situation or needs and read all relevant Product Disclosure Statements before acting on the information. Whilst every care has been taken to ensure the accuracy of the material, Paradigm Strategic Planning or Sentry Advice Pty Ltd will not bear responsibility or liability for any action taken by any person, persons or organisation on the purported basis of information contained herein. Without limiting the generality of the foregoing, no person, persons or organisation should invest monies or take action on reliance of the material contained herein but instead should satisfy themselves independently of the appropriateness of such action.
Paradigm Strategic Planning Pty Ltd is an Authorised Representative of Sentry Advice Pty Ltd AFSL 227748