Income protection insurance, also known as salary continuance, can help you manage your expenses if you are unable to work for a certain amount of time if you are sick or injured. When purchasing income protection, consider what other types of life insurance you need as well, such as life cover and total and permanent disability cover.
Do you need income protection?
Income protection insurance replaces the income lost through your inability to work due to injury or sickness. It is especially suitable for self-employed people, small business owners or professionals whose
business relies heavily on their ability to work.
Choosing an income protection policy
Each income protection policy has its own definition of disability and range of benefits. Income protection usually offers cover for up to 75% of your gross wages for a maximum time period (e.g. 2 years or to age 65). Income protection policies may be stepped or level, so make sure you understand what sort of policy you are getting.
You will need to pick a waiting period when you select your level of cover. This is the period of time (often 30 to 90 days) before you can make a claim. Take into account your leave balances (e.g. annual, sick and long service leave) and access to emergency cash when choosing your time period.
Many super funds offer income protection
To see what cover is available:
contact your super fund by phone or through their website
check your member statement
read your product disclosure statement (PDS)
contact your financial advisor.
Redundancy insurance
Some insurers offer redundancy insurance as optional cover on income protection policies. Redundancy insurance can provide short-term financial assistance if you lose your job.
To be eligible for redundancy insurance, you need to meet the insurer's definition of 'involuntary unemployment' which can mean for example, if you are:
an employee and you have been 'let go' from a job that has been paying you a salary, wage or commission.
self-employed and your business has stopped trading because you haven't been able to meet the business' financial commitments.
on a fixed-term contract (e.g. 12 months or more) and the contract ended before a date you previously agreed on, and not by your own choice.
Before you take out redundancy insurance, consider the following:
Likelihood of redundancy – How likely is it and could you find another job quickly?
No claim period – how long do you have to wait before you can claim?
Waiting period – how long must you be out of work before you will receive any benefits?
Payment limits – how much will you receive, and will it be enough?
Expiry age – most policies expire when you reach a certain age, e.g. 65.
You may also be eligible to receive a redundancy payment, which may reduce the need for separate insurance. Visit the Fair Work Ombudsman's website for information on redundancy pay and entitlements.
Before you take out redundancy insurance, check the PDS to find out what exclusions apply or talk to your financial advisor.
Things you need to tell your insurer
You need to tell your insurer anything that could affect their decision to insure you when you apply for, renew or change an income protection or any other life insurance policy. You also need to tell the life insurer about things that have happened between the time you apply and when the insurance cover starts.
Some insurance companies need you to give them details of your medical history. If you don't have this information, you can get it from your doctor. The insurer may refuse your claim if you don't give them this information, and this could affect any income protection or other insurance you apply for in the future.
Making a claim on your income protection policy
If you need to make a claim on your income protection policy, you will have to provide evidence of your illness or injury. Ask your insurer exactly what they need from you, so your claim gets processed as quickly as possible.
The income protection payments you receive from a successful claim will be for the period you are unable to work, in line with the policy. Income protection gives you a steady source of cash in case you get injured or sick and cannot work. This means you can focus on getting better and not on how you're going to pay the bills.
More like this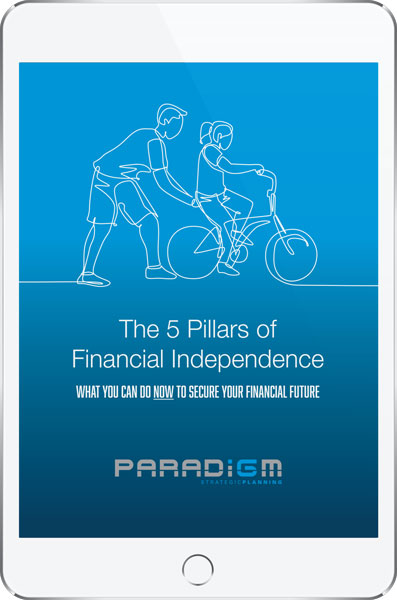 If you like this article, you might be interested to know that we share useful thoughts and information like this in our monthly financial insights email. You can subscribe to that email here. All subscribers receive a copy of our e-book: The 5 Key Pillars of Financial Independence.
---
General Advice Disclaimer
This article contains general advice only, which has been prepared without taking into account the objectives, financial situation or needs of any person. You should, therefore, consider the appropriateness of the information in light of your own objectives, financial situation or needs and read all relevant Product Disclosure Statements before acting on the information. Whilst every care has been taken to ensure the accuracy of the material, Paradigm Strategic Planning or Sentry Advice Pty Ltd will not bear responsibility or liability for any action taken by any person, persons or organisation on the purported basis of information contained herein. Without limiting the generality of the foregoing, no person, persons or organisation should invest monies or take action on reliance of the material contained herein but instead should satisfy themselves independently of the appropriateness of such action.
Paradigm Strategic Planning Pty Ltd is an Authorised Representative of Sentry Advice Pty Ltd AFSL 227748