If you're like us, this final week of January is a time where you're back in the swing of work after some Christmas/New Year downtime.
With kids going back to school next week, it's also a good time to catch up on life admin: to reflect and ensure you're feeling financially under control for the remaining 11 months of the year.
With that in mind, here are four financial resolutions that will set you up nicely, not just for 2021, but well beyond!
1. Decide what you want to achieve
Start by paying off debt or commence a savings plan for a new car or family holiday. The main thing is to make a decision, and resolve to stick to it.
2. Set a realistic household budget
This will provide an understanding of your finances and identify areas of unnecessary spending, assisting you to balance your income and expenses, clear debt and allocate money to other financial goals.
3. Tidy up your filing cabinet
Financial records should be kept for five years. Any filing system you implement should be quickly and easily maintained so you're motivated to keep your records in order.
4. Review your paperwork
Insurances current? Are you adequately covered? Are your Super beneficiaries current? Is your Will current? Are you getting the best deal on your mortgage? Perhaps it's time to re-negotiate!
You might also like …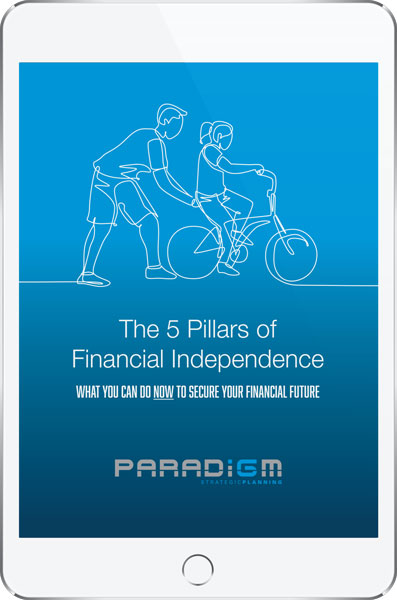 If you like this article, you might be interested to know that we share useful thoughts and information like this in our monthly financial insights email. You can subscribe to that email here. All subscribers receive a copy of our e-book: The 5 Key Pillars of Financial Independence.
---
General Advice Disclaimer
This article contains general advice only, which has been prepared without taking into account the objectives, financial situation or needs of any person. You should, therefore, consider the appropriateness of the information in light of your own objectives, financial situation or needs and read all relevant Product Disclosure Statements before acting on the information. Whilst every care has been taken to ensure the accuracy of the material, Paradigm Strategic Planning or Sentry Advice Pty Ltd will not bear responsibility or liability for any action taken by any person, persons or organisation on the purported basis of information contained herein. Without limiting the generality of the foregoing, no person, persons or organisation should invest monies or take action on reliance of the material contained herein but instead should satisfy themselves independently of the appropriateness of such action.
Paradigm Strategic Planning Pty Ltd is an Authorised Representative of Sentry Advice Pty Ltd AFSL 227748